KFC® Things You Never Knew Until Now©

[ The Colonel | Sports Star | Bone in a Bag | Corn Corvette ]

The Colonel's real name was Col. Harland Sanders. He is featured in such amazing context as:
The track 'Stagger' on the Underworld album 'Second Toughest In The Infants'.

Take a close look at the picture of the Colonel above. What do you see?

Wrong! It is a picture of the Colonel's head and, after a major chicken cooking accident, his four shrunken limbs. This photo actually portrays the Colonel in the prime of his life, enjoying a game of basketball.

Note: You can buy similarly endowed figurines of English football players in your local Woolworths store.

The ideal gift for a child at Christmas or Birthday is this wonderful item. It consists of the remains of a KFC® Hot Wing in a standard KFC® Paper Bag. Hours of fun is guaranteed, or your money back!

+

=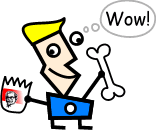 As well as being full of fun for all the family, KFC® Bone in a Bag has also been found to be:
A miracle cure for the common cold,
A cause of instant skin tanning,
Defies all types of ageing,
An ideal home for insects.

When people talk about fast food, you think of a burger and fries. From now on, with the introduction of the KFC® Corn Corvette, you'll think of corn! But not your ordinary corn...
As well as making an excellent meal (no KFC® Other Stuff included), the KFC® Corn Corvette is also one of the fastest production cars available to the public.

Best know for being the first production car to break the sound barrier, this little yellow beauty can be yours for only $68,000 (US).

Order by calling 1-800-CORNCAR now!


Thanks
The Colonel thanks you for your custom
and asks you to remember that
this is just harmless fun.
NO SERIOUSNESS
NO JUNK MAIL.

Any feedback welcome.