My other stuff:
Donate
You can use PayPal to donate. Doing so will encourage updates of this software.
Thank you.
Today - a screensaver for Mac OS X
by Matt Sephton
Screenshot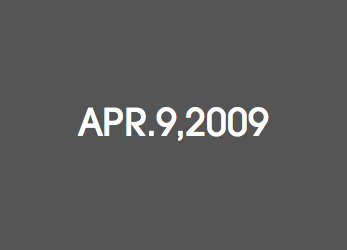 Background
Inspired by On Kawara's "Today Series". An ongoing work of more than 2000 paintings, each consisting of a monochrome background onto which is inscribed the date of the day on which the individual painting is executed, in the language and according to the calendrical conventions of the country in which Kawara is present when he begins it.
Download
Mac OS 10.7 to 10.13 (Lion through to current macOS High Sierra) zip file (63kb) 19 September 2012
Mac OS 10.6/7 (Snow Leopard/Lion) zip file (55kb) 18 August 2009
Mac OS 10.5 (Leopard) zip file (61kb) 23 April 2009
Mac OS 10.4 (Tiger) is not supported

Installation
Double click Today.saver to install using System Preferences.
Configuration
The screensaver can be configured to display: Date, Time or Day. Background colour can also be chosen, or selected at random.
Version history
19 September: now supports short time format, where seconds are not displayed (1.21)
28 August: now supports screensaver icons and 12/24h date formats (1.2)
2012
20 July: Confirmed working on Mac OS 10.7 Lion
2011
18 August: Added support for Mac OS 10.6 Snow Leopard (1.12)
23 April: Fixed a bug related to the random background colour option (1.11)
21 April: Added background colours with random option (1.10)
09 April: Initial release (1.00)
2009
Links
MoMA on the Today Series
Tautologies by On Kawara
On Kawara article at Wikipedia
Google Image search for On Kawara's "Today Series"